About
St. Joseph's College of Pharmacy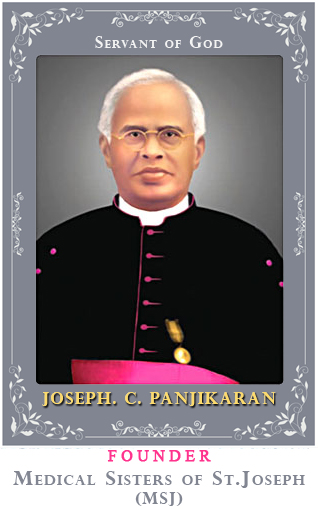 St.Joseph's College of Pharmacy is one of the pioneers in the field of pharmacy education in Kerala. It is a unit of Nirmala Province of the Medical Sisters of St.Joseph (MSJ Dharmagiri), Aluva, Kerala, India. The Medical Sisters of St.Joseph is a Christian Congregation dedicated to St.Joseph, started in the year 1944 by Servant of God Rev. Msgr.Joseph. C. Panjikaran. We are called to the Congregation of Medical Sisters of St.Joseph in order to experience the merciful love of the Father, revealed through Jesus Christ and to reciprocate that love through loving service to the poor, the sick and the least of the brethren, to share it in our community and to attain holiness of life
The Founder was a highly qualified person with a divine vision, the vision of the great prophet Isaiah. "The spirit of the Lord is upon me, because he has anointed me to preach good news to the poor. He has sent me to proclaim release to the captives and recovering of sight to the blind, to set at liberty those who are oppressed to proclaim the acceptable year of the Lord".
Our Vision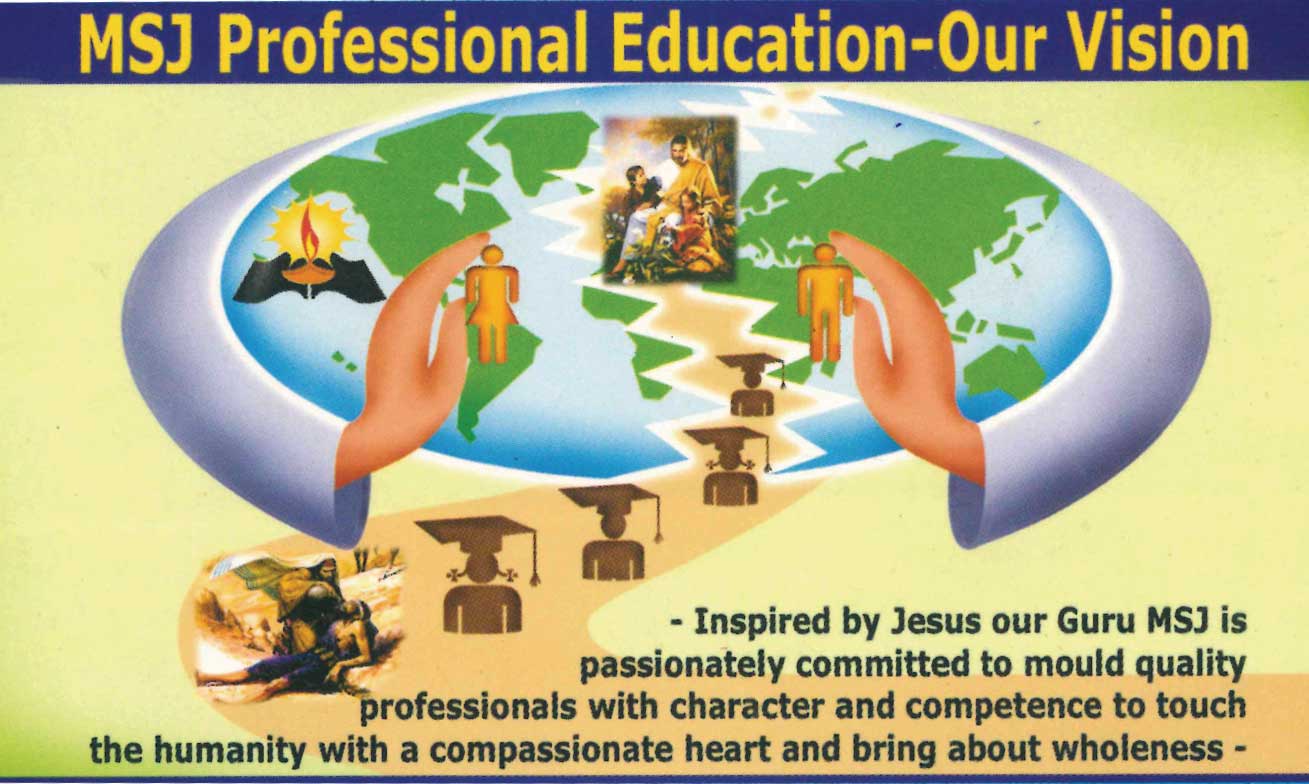 Our Mission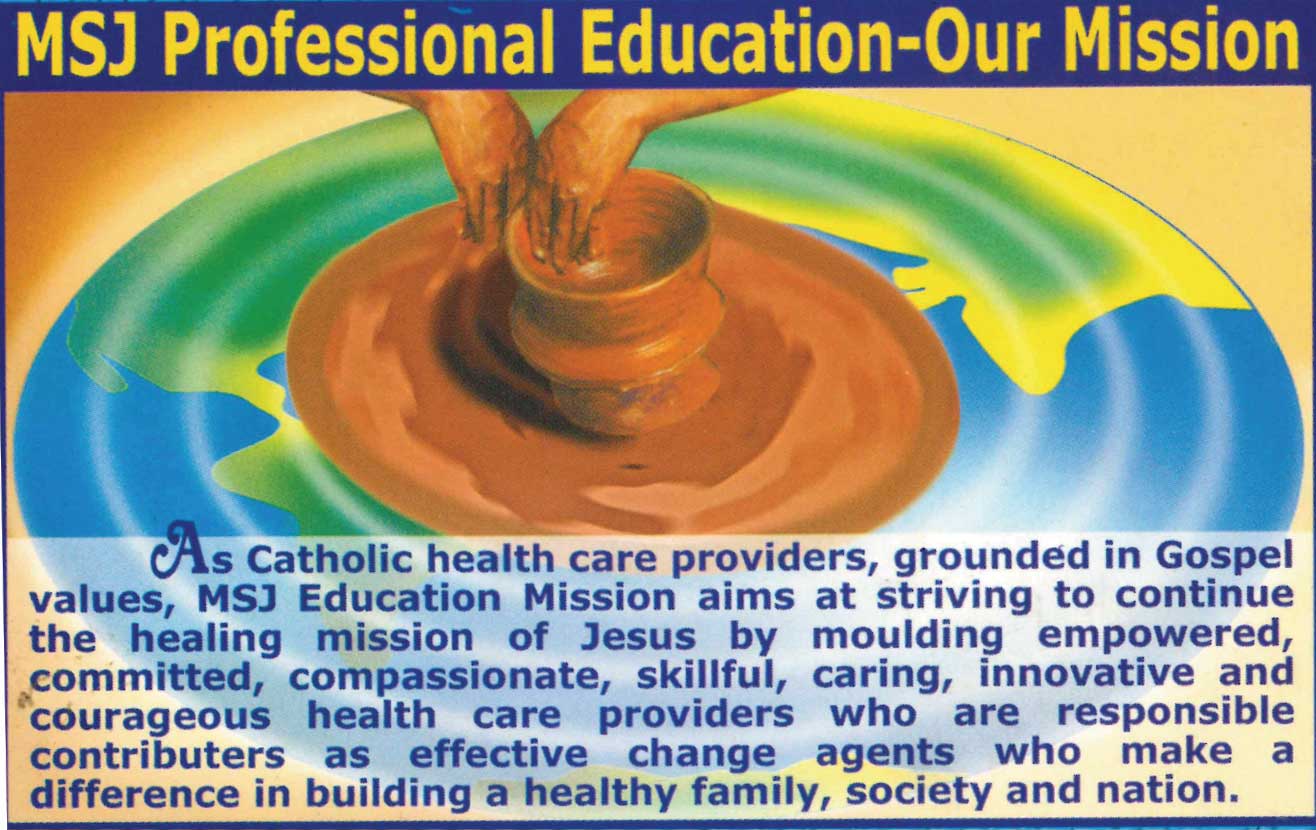 Our Motto
Love Serves.
Core Values
Our Core Competencies
In the footsteps of Jesus, who delegated his mission and authority to his disciples, we delegate and empower second and third line leaders to take up effective action with commitment and competence. St. Joseph's College of Pharmacy runs according to Christian principles: faith in Jesus, the divine healer, compassionate justice for all, team spirit, and good governance with passion, commitment, and excellence. We ensure good governance based on gospel values to frame the organizational climate and administrative proceedings. Justice, love, compassion, equality, respect for life, harmony with the universe, and unity shall be addressed to all levels of management. Accountability, transparency, stakeholder participation, professionalism, and excellence are the basis of management practices. We ensure high quality through our passionate commitment to compassionate service, giving emphasis to motherly patience, meekness of disposition, affability of character, indefatigable toil, and cheerfulness. Based on these viewpoints, the management shall animate the health team in such a way that all the beneficiaries enjoy fullness of life. We serve all people irrespective of their caste, creed, or wealth.
Head Quarters
Medical Sisters of St.Joseph (Dharmagiri) Nirmala Provincial House Chunangamvely Aluva 683105, Kerala, India. E-mail:nirmalahouse@sify.com www.msjnirmala.org Fax-0484 2638134 Telephone: 0484 2837844, 2838134
Apart from many Educational Institutions in the field of Pharmacy, Nursing etc. the Medical Sisters of St.Joseph manages several hospitals in India and abroad. They also manage multi-specialty hospitals, centers for mentally and physically challenged persons, holistic healing centers etc.